Our sessions are every:
Monday 2 - 3pm and Friday 12.30 - 1.30pm
From October 2023 Monday Hydro sessions will be suspended until further notice
Contribution of £5 will be required per person on Fridays' Hydro sessions due to rising heating costs during October and possibly November
(Bank Holidays allowing)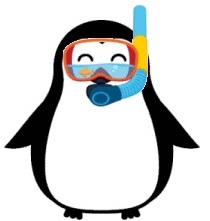 When you join as a member, you are entitled to attend our FREE sessions (as above) and you can take someone along with you for free too (see above).
We will send you login details for our members area, where you can find access to the Hydrotherapy booking system.
Thamesdown Hydrotherapy pool is at Jefferies Avenue Swindon SN2 7HJ
YOU MUST BOOK IN. If you can't, email support@foggys.net or DM our Facebook. If you're not booked in, and we go over our 20 allowed capacity, you will be asked to leave the pool.
If booking for 2 people, book in twice. This requires 2 accounts.
GP permission slip's aren't required as our session covers you.
Non-attendance on the day won't be tolerated. If you can't attend, then please cancel your booking via email or Facebook https://www.facebook.com/groups/foggys. Please cancel as soon as you can, however we don't penalise for on the day cancellations.
PLEASE DON'T CONTACT HYDROTHERAPY DIRECT TO MAKE OR CANCEL APPOINTMENTS. THEY DON'T HAVE ACCESS TO OUR BOOKING SYSTEM.
There is a pully system which can assist you getting into the pool.
"Noodles" which are swimming aids, are available to borrow, at no extra charge. They're long polystyrene tubes which you can bend, or just lean on.
The pool isn't deep. 0.8m to 1.5m in depth. More information about the pool, and locality are available on www.thamesdownhydrotherapypool.com
There's plenty of free parking available.
Enjoy your swim !